Hey!
The DEADHOUSE project offers direct free exchange of visitors with sites of similar topics.
You don't need to know HTML or anything else to do this. If your site supports the technology of broadcasting content in the RSS format, just add our RSS feed to your site and let me know by email or via Telegram when everything is ready.
In turn, we will also add your RSS feed to the sites of the DEADHOUSE project.
Most CMS for websites support RSS technology. If your site uses WordPress or a similar CMS, adding an RSS feed is easy!
Our RSS feed URL:
https://deadhouse.org/feed/
Adding RSS feed to WordPress
To do this, go to your admin panel -> appearance -> widgets and select the RSS widget.

Add an RSS widget to the selected Widjet area.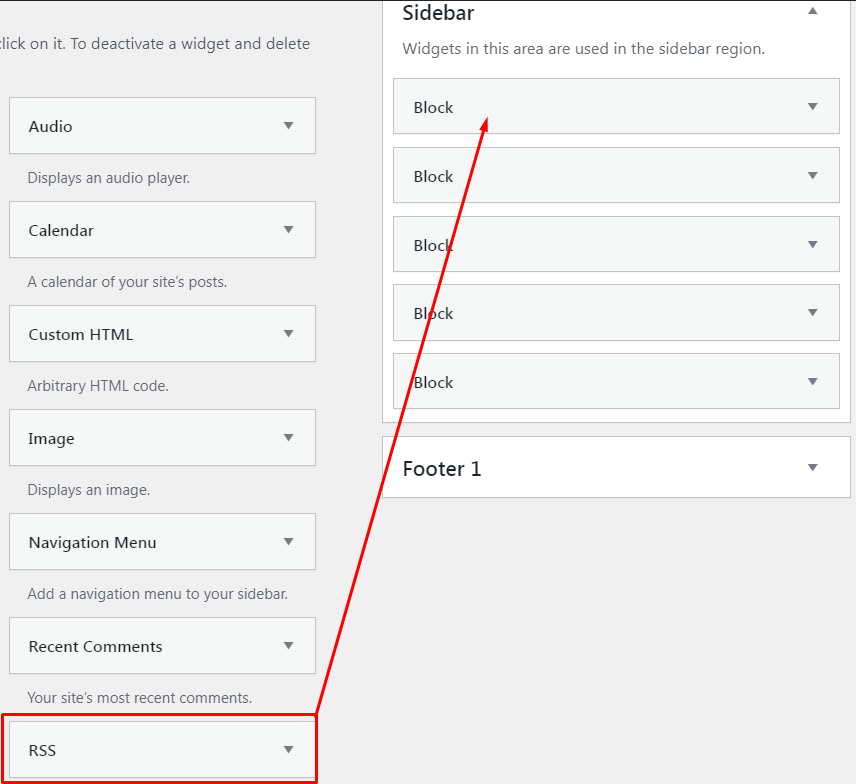 In the settings of the RSS widget, specify the address of our RSS feed and other parameters at your discretion.
Click on the "done" link and confirm by clicking on the "save" button.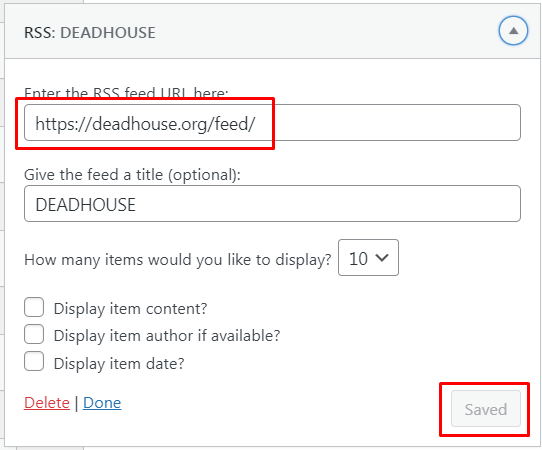 Look at the output of the result.
After that, the titles of the most recently added DEADHOUSE publications will be displayed on your site.
You can also add an RSS feed using a plugin, for example this one.
Some restrictions
The following sites are not accepted for RSS exchange:
On free hosting
Under development
Using vague titles
Encoding other than UTF-8
Requiring mandatory registration
The exchange of visitors with sites on free platforms such as blogger.com is carried out by prior arrangement.
Please note that we broadcast RSS feeds of various formats and will easily provide a suitable format for you.
We broadcast the title, short description and image thumbnails to the RSS. You can choose the output format that suits you.
FAQ
A. Why do you need this at all?
Q. We make websites for people. We see our mission in popularizing uncensored journalism.
A. What is this anyway? What is the exchange of visitors via RSS?
Q. RSS technology is as old as mammoth shit. It is a data exchange format supported by XML standards. More details here.
When you create a post on your site, the title and description of your post is displayed on our site. Conversely, when we have an update, it will be displayed on your site.
A. My site uses another CMS Joomla, Drupal, Modx, etc. How can I add an RSS feed?
Q. Use the documentation for your CMS.
A. Would links to your website hurt my project? Will search engine sanctions be imposed?
Q. Use "nofollow" attribute for links or other solution. This is permissible.
A. I added your feed to my site. What to do next?
Q. Let me know and provide the URL of your RSS feed.
A. Why are there old versions of my post titles on your site? I added new posts and the titles haven't updated!
Q. Your feed is cached. The updated titles will appear after a while. Usually the cache is reset within 2 hours. If you need to urgently replace the information with the current one, let me know, we will reset the cache and your updates will appear.
A. I have not found the answer to my question!
Q. Ask your question on Telegram or write to email.
Good luck!