As a result of a missile attack on the market in Konstantinovka, 18 people were killed and 32 people, including one child, were injured.
The strike took place around 2 p.m. At this time there were many people at the market. After the explosion, a fire started that engulfed the shopping pavilions.
Rescuers are clearing the rubble and evacuating victims.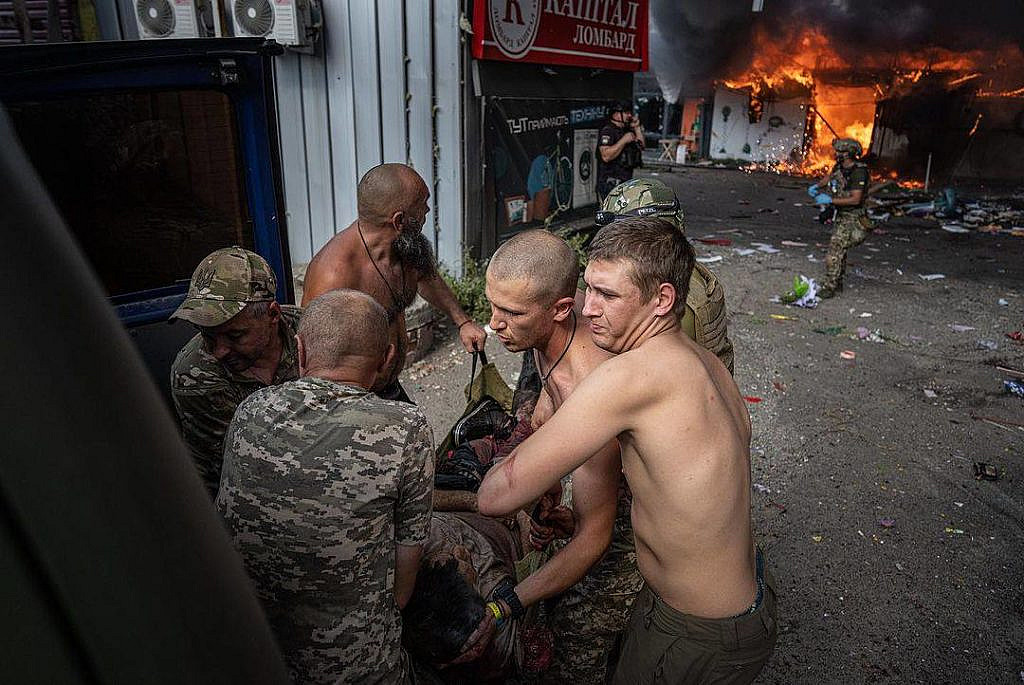 Konstantinovka, Donetsk region, Ukraine.
Konstantinovka is a city in the Donetsk region. It is located 30 km from Bakhmut where fierce battles take place. The city is often subjected to rocket attacks.
UPD: The head of the independent research group Conflict Intelligence Team, Ruslan Leviev, claims (rus ) that the missile that hit the market in Konstantinovka was fired from the territory of Ukraine and considers the incident as a tragic accident.
The following facts are given as arguments:
The missile's flight path was reflected on the roofs of cars and clearly indicates that the missile was flying from the northeast (2-3 seconds of video).
In Ukrainian pro-Russian groups at 14.01 a message appeared about the launch of a rocket from territory controlled by the Ukrainian Armed Forces.
The closest RA positions are 250 km in the northeast, although Konstantinovka is only 30 km from the front line in the southeast, which defies logic.
The modified Russian S-300 missile has a range of about 120 km and could not be launched from RA positions. This contradicts the Ukrainian side's assertions that the strike was carried out by an S-300 missile.