As a result of a Russian missile hit, the entrance of a residential multi-storey building collapsed. At least 14 people have died and rescue work is underway.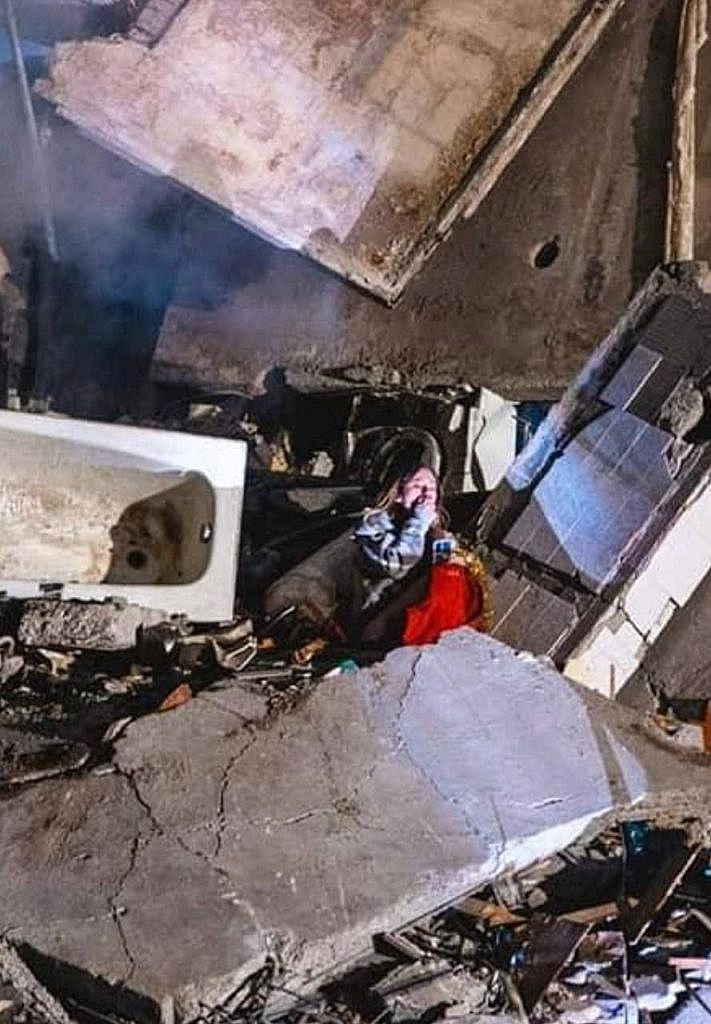 The X-22 missile was fired from a Russian Tu-95 aircraft (Bear NATO) over the Caspian Sea. The Ukrainian air defense forces managed to shoot down the missile, but, according to President Zelensky's adviser Alexei Arestovich, it fell on the entrance of a residential building and exploded.
The Russian X-22 missile is capable of carrying up to 1t (2204 lb) of high-explosive-shaped charge.
The explosion caused significant damage to the building. At the time of publication, 14 bodies have been found, and at least 38 more people are under the rubble formed as a result of the explosion. Rescuers are on the scene.
UPD: It is reported about 18 dead, 73 wounded and 40 missing during the tragedy. The death toll is likely to rise.
Dnipro, Ukraine.