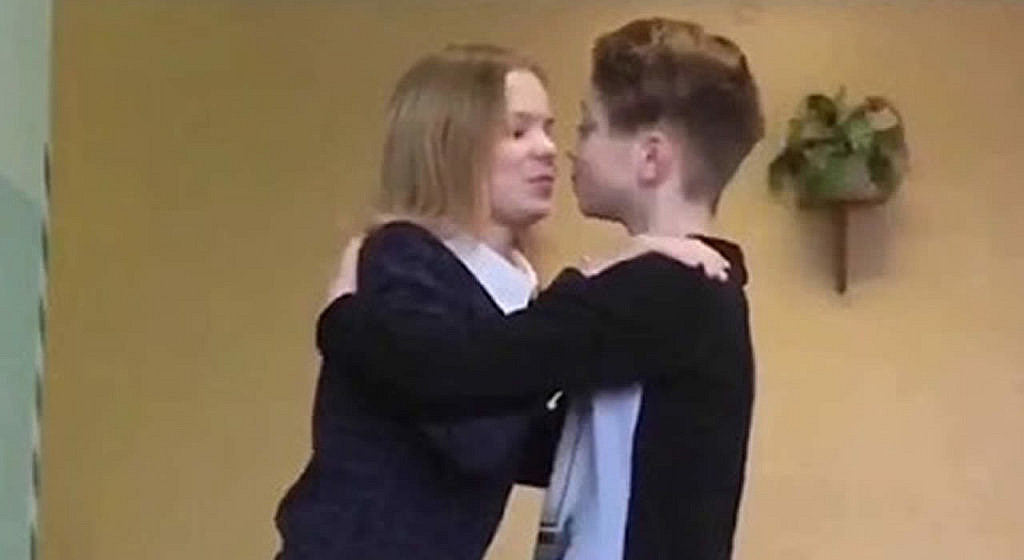 A 13-year-old boy and a 12-year-old girl had sex at school and made porn with their participation.
By an absurd accident, a porn video involving minors appeared in the general chat of the school.
The piquant situation is very similar to the episode from the movie "American Pie", where the main character accidentally sent out a video of an intimate nature to all the students, only this time it happened in real life.
However, the vigilant teacher noticed that the students were sending something to each other and vigorously discussing what they saw.
The teacher demanded to show her the video that shocked her. On it, the students of her class, 13-year-old Nikolai and 12-year-old Marina, had sex in the school premises.
The teacher showed the video to the pedagogical council and the teachers got acquainted with it. After that, the school principal wrote a statement to the police about the children.
The police tried to find out if any of the adults were involved in the shooting of the porn video, but as it turned out, the children filmed the porn without the participation of adults.
The situation has become even more complicated because there is an offense, and it is impossible to prosecute minors for distributing child pornography.
Investigations are currently underway.
Russia, Moscow region, Odintsovo.