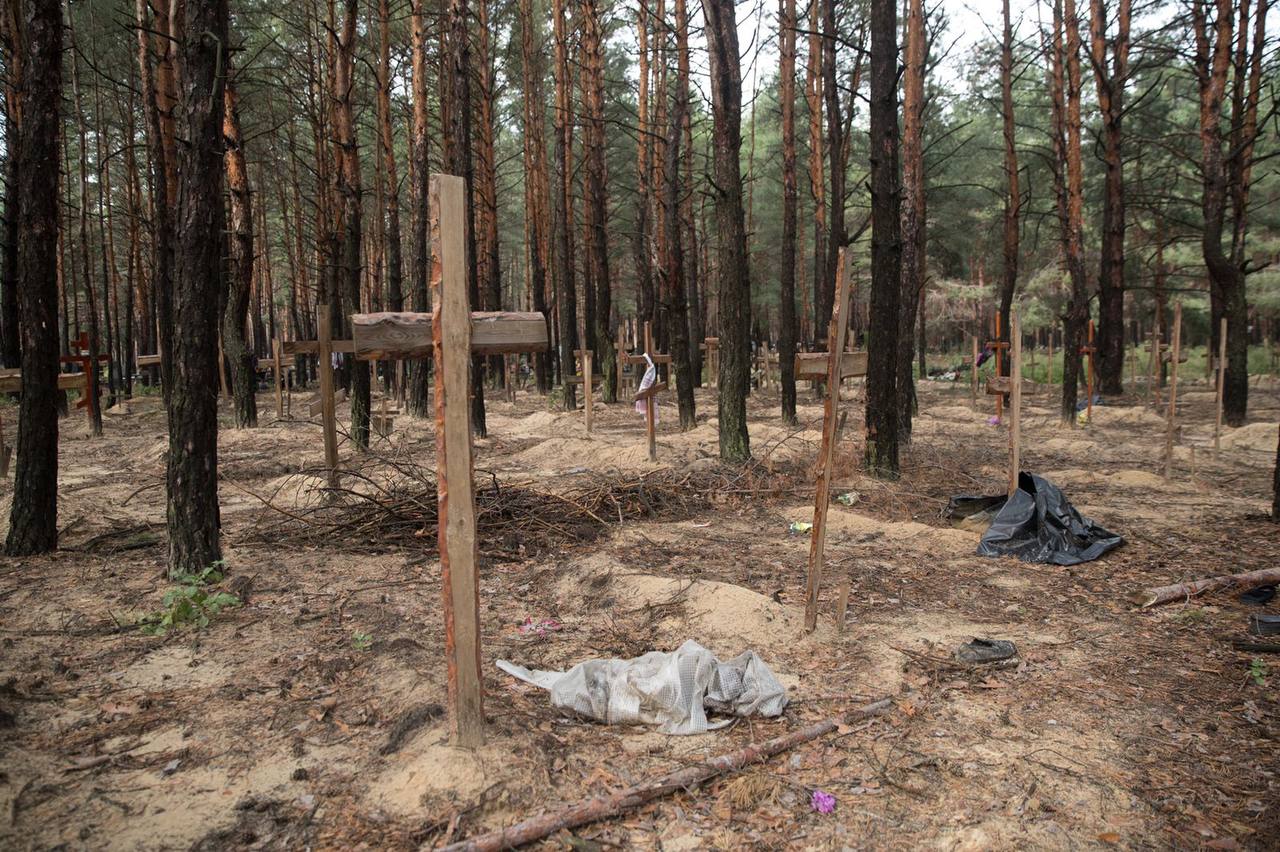 In the Ukrainian city of Izyum, a mass grave of Ukrainian citizens was discovered. The city of Izyum was occupied by the Russian Army for 6 months. During the counteroffensive of the Armed Forces of Ukraine, the city was liberated.
In total, 440 graves were found in the city, some of them contain several bodies, mostly civilians.
Bodies with bound hands, bodies with traces of torture, bodies with traces of shots in the back of the head were also found. The total number of civilians killed exceeds the number of victims in Bucha and Irpin.
A special UN commission to investigate war crimes will work on the spot.
Izyum, Ukraine.