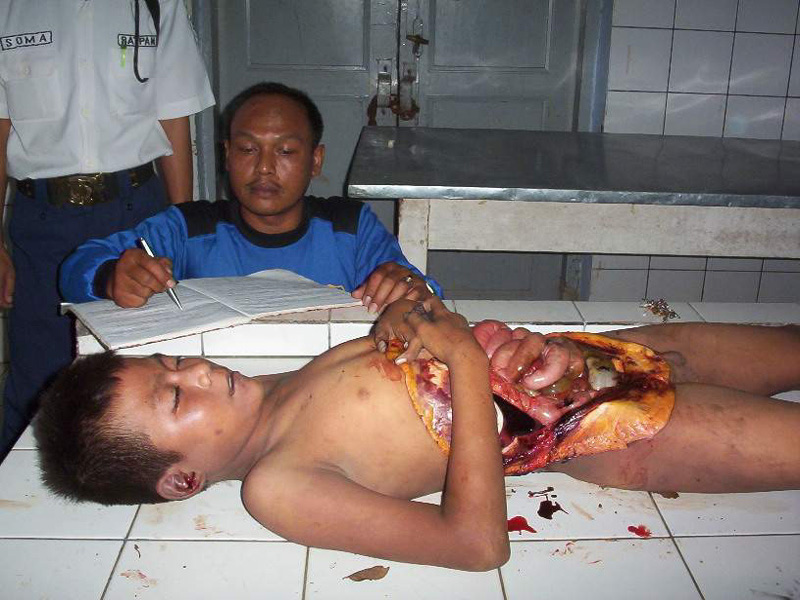 This is a fairly well-known photo, but after many years no one remembers its history.
The restored background looks like this: the boy died a violent death, his corpse was taken for an autopsy and for a long time the body was not given to his parents. In addition, the photo appeared on the Internet, which caused a negative reaction on social networks.
Most likely the events took place in Indonesia.