The cat disappeared on August 7, and when the owners found it a few days later, it turned out that the animal had been sexually abused.
The cat was found in a bad condition and the owners of the animal took her to the animal clinic where the veterinarian reported that the cat had been raped in a brutal way – with a stick or something like that.
This can be seen on the x-ray of the animal: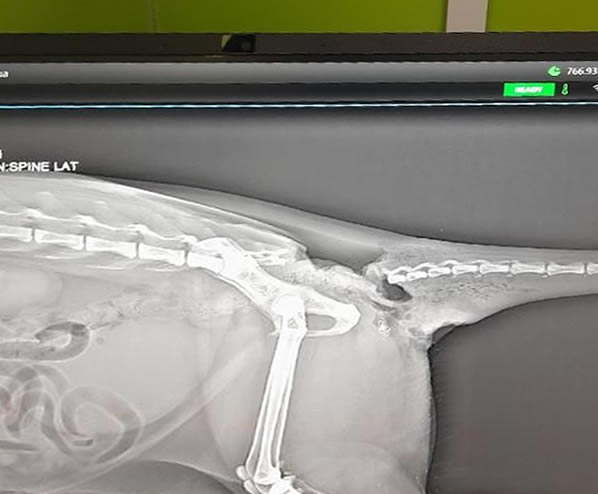 Having learned about such news, the owner of the cat lost consciousness.
The cat's vagina was torn, the bladder and spinal cord were damaged. Neighborhood children from a dysfunctional family are suspected of rape.
The mother hid the children on the second floor of the house and does not allow to talk to them.
Children are registered with the police as prone to petty hooliganism.
Perm, Russia.