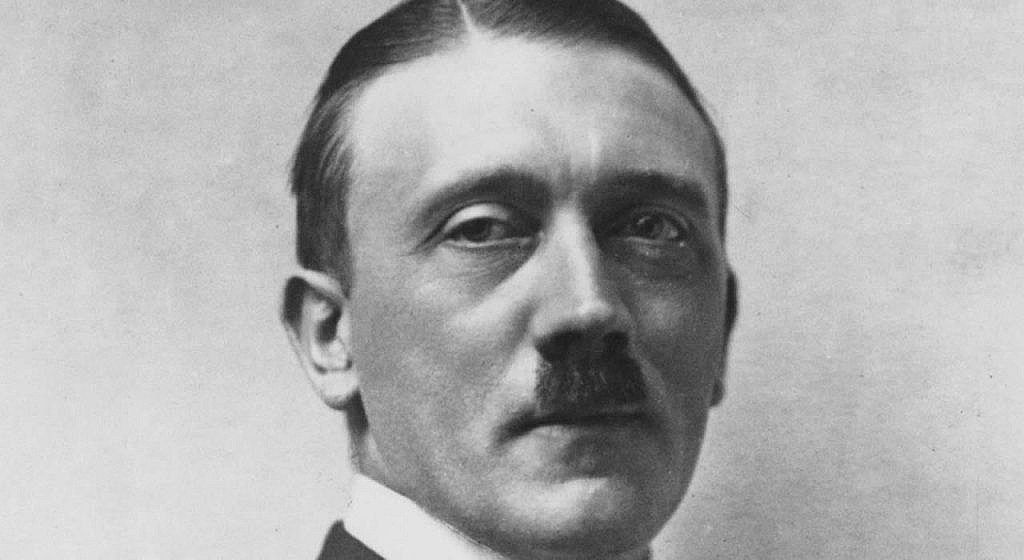 On this day, April 20, 134 years ago, Adolf Hitler was born. Adolf Hitler is such an odious person that children are scared by his name. In fact, Adolf Hitler was an ordinary person with his own weaknesses and shortcomings.
Adolf Hitler was a German political and military leader who led the National Socialist Workers Party (NSDAP) and became Chancellor of Germany in 1933.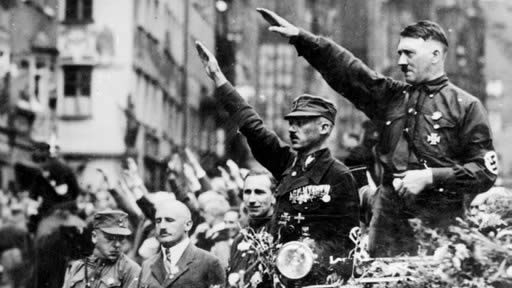 Adolf Hitler was born on April 20, 1889 in Braun-au-Inn, Austria. Hitler failed in many areas of life before starting his political career, including twice failing the entrance exams to the art academy in Vienna(*), serving in the army during the First World War and being wounded in action.
It is a curious fact that in most cases, Jews acted as admission examiners of the young Adolf Hitler as an applicant, which, of course, could not but affect the future ideologist of National Socialism.
After the end of the First World War, Hitler joined the small workers' party in Munich, which later became the NSDAP. He was one of the main orators of the party and quickly became its leader. In 1923, he tried to arrange an unsuccessful putsch in Munich, for which he was arrested and sent to prison. While serving his sentence, he wrote an autobiography, 'My Struggle' (Mein Kampf)*, in which he outlined the ideology of National Socialism.
One of the first associates of Adolf Hitler at that time was Ernest Röhm, the commander of the SA Sturmabteilung detachments – assault squads, militants controlled by the NSDAP. Ernest Röhm was an open homosexual, which in principle contradicted the ideas of National Socialism (**). Subsequently, Ernst Röhm was killed on the orders of Adolf Hitler, the SA was reorganized.
(*) 'Mein Kampf' doesn't really contain anything other than a description of the political situation and some of Hitler's conclusions. More on this below.
(**) However, any homosexuality or sexual deviations contradict the ideas of National Socialism and socialism in general. For some reason, modern 2SLGBTQ + forgot about this, which are 99.9% made up of 'leftists'.
After the emergence in Germany, political activity resumed and with the help of a powerful propaganda machine In 1933, Hitler passed the law on powers, which gave him unlimited power.
At the time of his appearance, Hitler was conducting an aggressive check that was brought on by the outbreak of the World War in 1939. He directed operations in Europe and commanded and then led the resistance against the Allies on the Eastern Front. His regime was also carried out in connection with the genocide.
Adolf Hitler, for the first time in world history, was able to put the destruction of people on stream at minimal cost to the state. First, people were collected in concentration camps, then destroyed using gas chambers, then the remains were disposed of using crematoriums. These inventions, invented by the Nazis, continue to be used until now all over the world.
Hitler died on April 30, 1945 in his bunker in Berlin after ingesting poison as Allied forces captured the city. His death was confirmed when his remains were discovered and identified. In total, about 70 million people died during the Second World War, and Hitler's regime is considered one of the most sinister and cruel in the history of mankind.
The legacy of Hitler and National Socialism continues to generate debate and controversy around the world. His ideology and actions led to global conflict and became a symbol of absolute dictatorship and cruelty. After his death, many countries began to reform their systems of government and rebuild from the devastation caused by the war.
Curious facts about Adolf Hitler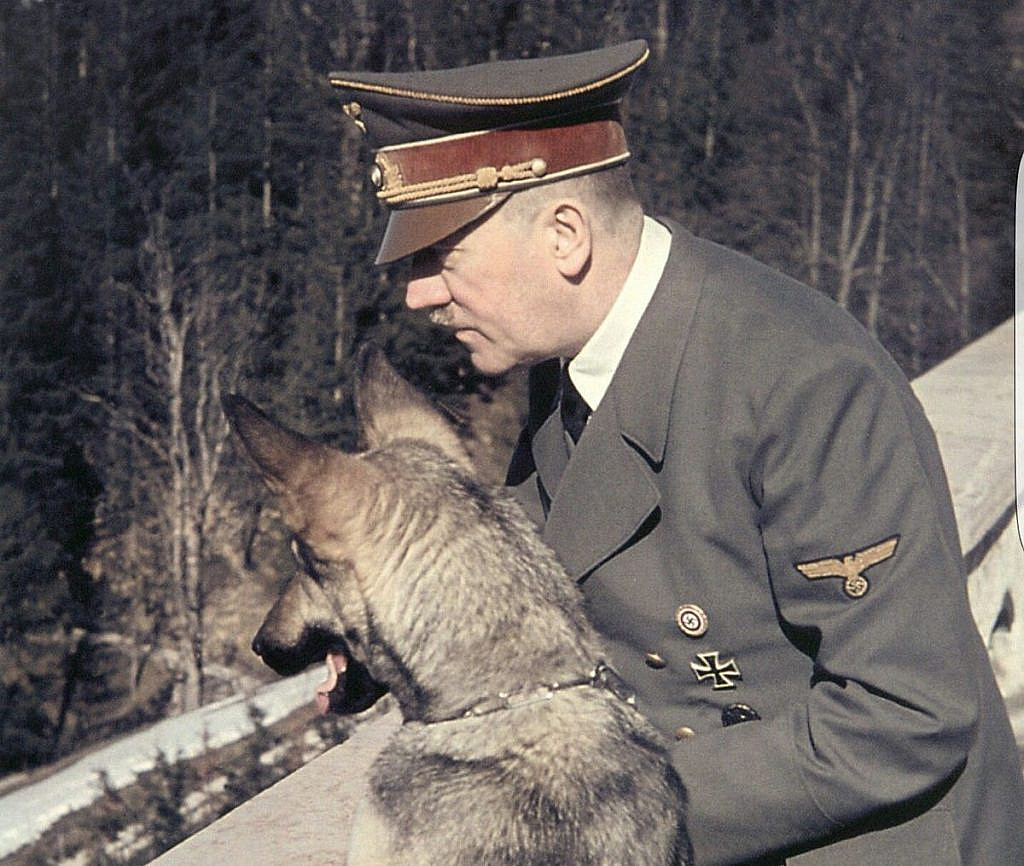 Adolf Hitler's Mein Kampf (My Struggle) is a fundamentally boring description of the political revolution in Austria and Germany in the first quarter of the 20th century and contains no practical recipes for National Socialism. Despite the fact that Mein Kampf is banned from publication in most countries of the world, Ernesto Che Guevara's books, which essentially contain materials on terrorism and guerrilla warfare, are in most cases allowed for publication.
NSDAP – National Socialist Workers' Party. Karl Marx. Thus, National Socialism is, as it were, Socialism in reverse, with all the preferences of the lower and middle levels of society.
Adolf Hitler's sister Brigitte Hammer (Brigitta Hitler), in 1910 gave birth to a girl and named her Leonie. Leonie Hitler died in 2003. Whether she was married and whether she had children remains unknown.
Contrary to popular belief that Adolf Hitler had a romantic relationship with his own niece, Leonie Hitler, this fact is a myth.
Adolf Hitler's great-niece Angelika Raubal French time Working in the NSDAP office in Munich and in the 1920s However, in 1932 Angelika married and gave birth to a son, who was named Peter. In 1938, Angelika divorced her husband and continued to raise the child. In 1945, Angelika was found dead in her apartment, just like her young son Peter. The cause of death was cyanide poisoning of a woman.
Adolf Hitler was very attached to his dog, a German shepherd named Blondie. Who exactly gave Hitler the dog remains unknown. The only sources for reporting that it was Ernst Udet, Commander-in-Chief of the Reich Air Force in 1941, others that it was a group of NSDAP members who presented the dog to Adolf Hitler as a token of merit in party activities. Adolf Hitler was very fond of taking pictures with Blondie, but in 1945 he ordered her to be put to sleep so that the enemy would not get it.
Adolf Hitler, like all dictators, laid the blame on the social errors of external causes. In the case of Hitler, the collapse of the Weimar Republic of 1919-1933 was blamed on the magazine My Struggle. This inevitably leads to a Holocaust trial in the III Reich.
Adolf Hitler was an excellent orator, as good as, if not better than, such figures as Lenin and Fidel Castro. In general, Adolf Hitler's oratory was very effective, which captivated the Germans.
Under the leadership of Adolf Hitler, Germany between 1933 and 1945 became one of the most prosperous states in Europe. Ambitious plans and discoveries of scientists III A gigantic breakthrough in science and economics critics of National Socialism are still unable to explain.
Thanks to the III Reich under Adolf Hitler, projects in the field of rocket science, medicine and social services arose in the world.
Of course, Adolf Hitler was declared a war criminal on an international scale, but studies from the time of Nazi Germany have captured the present.