Viktor Vasilyevich Mokhov, "Skopinsky maniac", born in 1950, a native of Skopin, Ryazan region, kidnapped 2 girls, placed them in an underground prison and subjected them to sexual violence. Sex slaves held in an underground prison, 3 years and 7 months.
Content
The girls were returning from the disco
September 30, 2000 2 girls 17-year-old Elena (Lena) Samokhina and 14-year-old Ekaterina (Katya) Martynova late coming home from a disco when near them stopped a VAZ 2105.
Viktor Mokhov was driving, and next to him in the passenger seat was Elena Badukina, who was disguised as a man.
Elena Badukina, introducing herself as "Alexei", offered to give the girls a lift to the house, saying that they were going in the direction of Skopin.
The girls agreed and got into the car with Mokhov, and "Aleksey" offered to treat the girls with chocolate and asked Mokhov to stop by the convenience store where he bought a chocolate bar and a bottle of vodka. "Alexey" invited them to drink alcohol and the girls again agreed.
To put it mildly, it is a frivolous act to get into a car with unfamiliar men and, in addition, drink alcohol.
"Skopinsky maniac" Mokhov and his victims describe this situation in different ways. Mokhov claims that the girls drank with pleasure and he drove into a convenience store to get more wine.
The girls claim that Mokhov put in the water, which the girls washed down with vodka, sleeping pills, brought them to the garage, where he raped Ekaterina Martynova, and Elena Badukina tricked Elena Samoilova into Mokhov's house.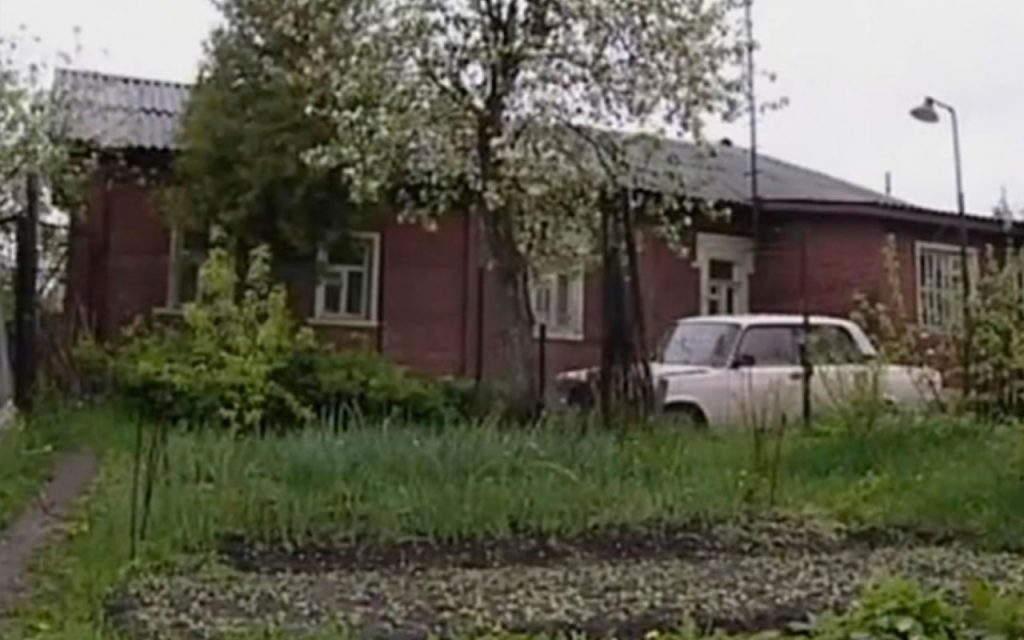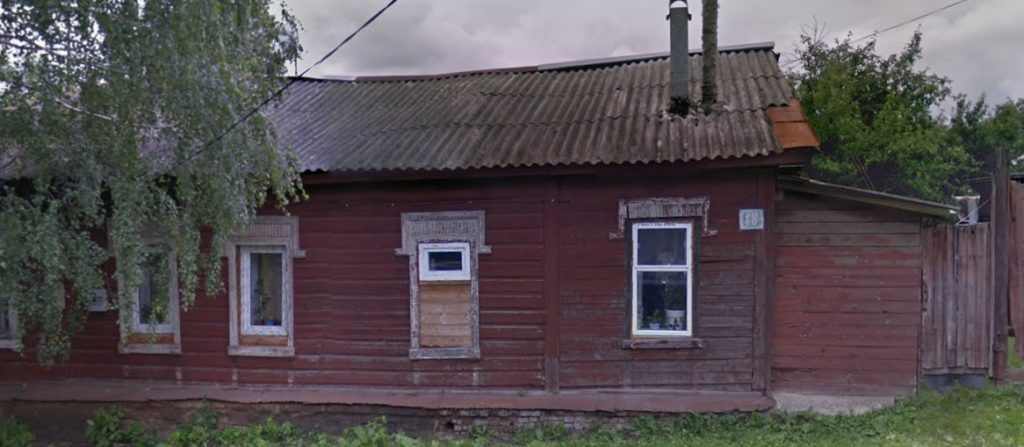 In the morning, according to Mokhov, the girls accused Mokhov of rape and he had no choice but to lock the girls in the basement.
As it was in fact, we are unlikely to know, but the girls were locked up in an underground prison at a depth of 6 meters.
Skopinsky maniac underground prison
The underground prison, which Viktor Mokhov built in his suburban area for his victims, was an underground bunker 6 meters deep, divided by a double vestibule. Above the bunker was a garage for a car.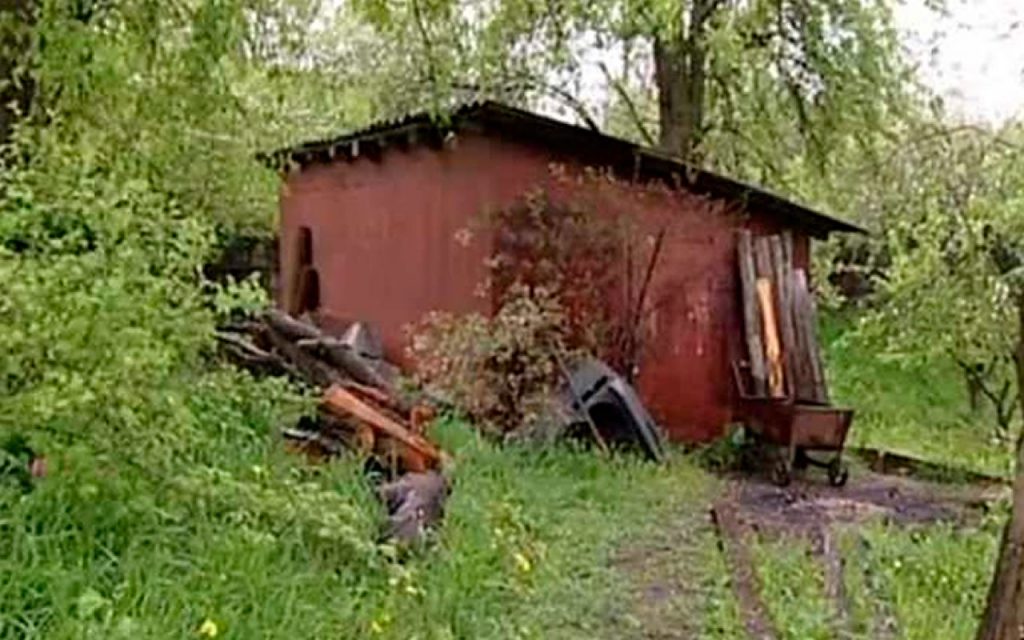 For 3 years, Viktor Mokhov has been building this bunker. Having the professional skills of a mining foreman, Mokhov built a high-quality underground prison.
The neighbors knew that Mokhov was building something under the garage. Mokhov told them that he was making a cellar for storing food.
The entrance to the bunker was at the back of the garage. At the ground was a secret door that latches with magnets.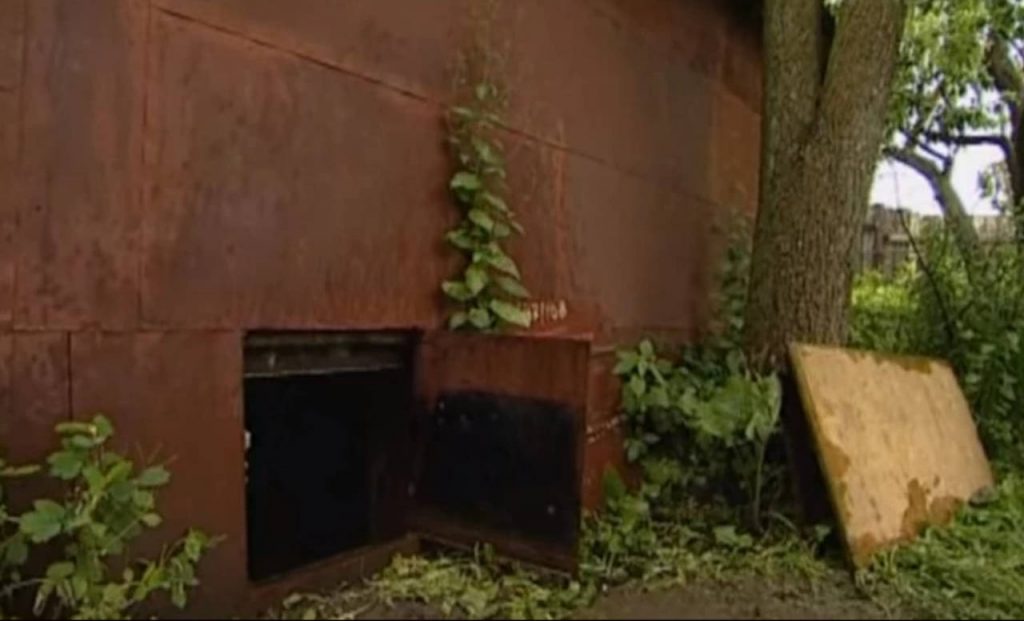 Behind the door was a small room with a hatch in the floor that opened the entrance to a shaft with a staircase.
Mokhov never allowed to make sure that both girls were in the same room with him.
There was another room in the shaft with a small narrow double door in the wall.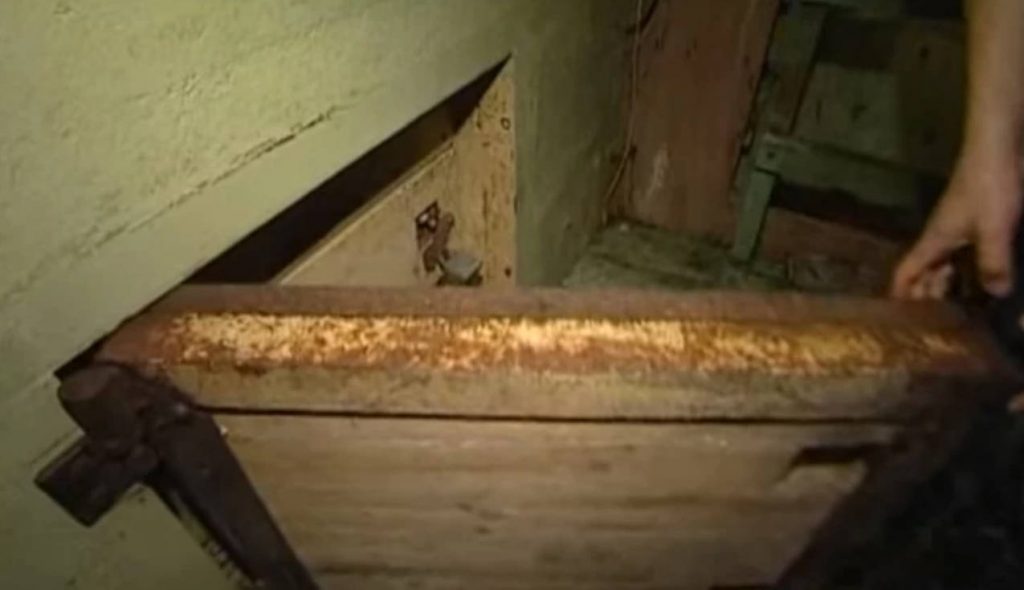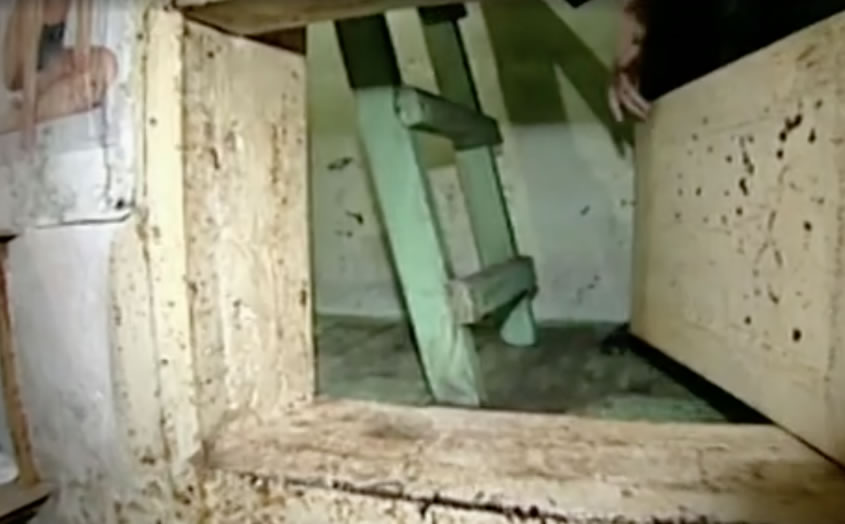 The main door was made of metal, about 20 cm thick.
Behind this door was the premises of the underground prison of the Skopinsky maniac, 2×3 meters in size, which would become a home for two sex slaves for 3.5 years.
The room was equipped with ventilation and electricity. Inside were bunk bunks, a table, a TV table, and a primitive washstand.
An ordinary bucket was used for the toilet.
Mokhov said that the idea of building an underground prison for sex slaves came to him after he heard the story of another underground slave owner, Alexander Komin, who had previously kept slaves in the basement under the garage.
Mokhov later claimed that the bunker built in order to keep it food, but the bunker he was so pleased that he has equipped him room.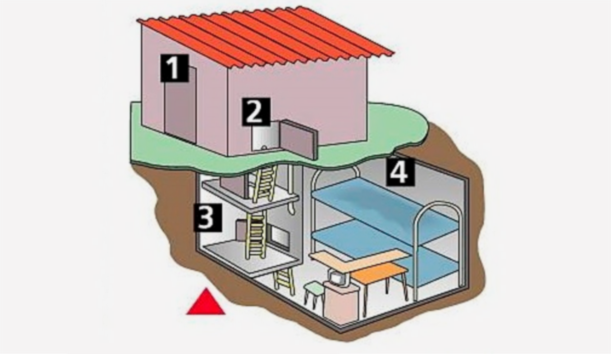 The garage under which a maniac dug an underground prison
Disguised bunker entrance on the back wall of the garage
Mine on the lower tier in which the Skopinsky maniac raped girls
Bunker with two-tiered bunks, where the victims of the maniac lived
Who is Viktor Mokhov?
Viktor Mokhov was born on June 22, 1950 in the city of Skopin, Ryazan Region. Victor grew up in an incomplete family, his mother Alisa Valentinovna raised her son alone.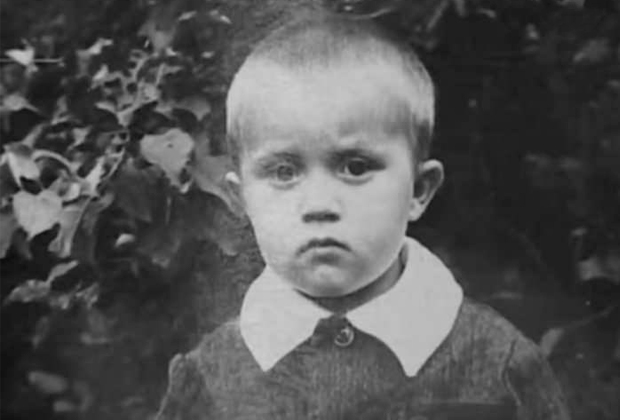 Victor was a good and obedient son, when his mother found out about the crimes he had committed, it broke her heart.
Mokhov served in the army, then studied at a technical school as a mining foreman.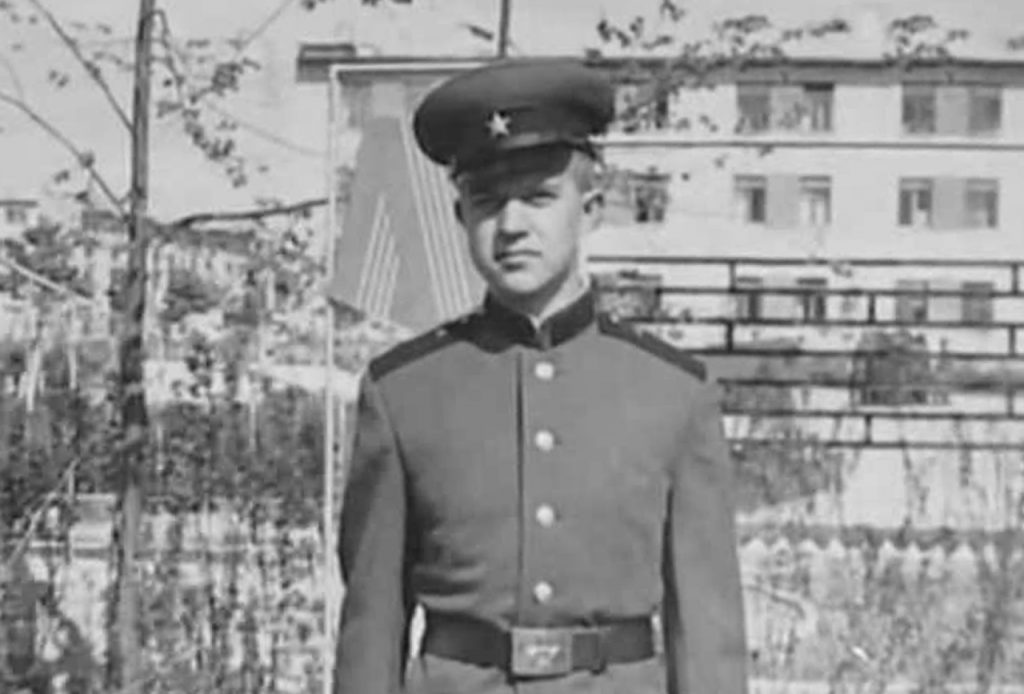 Knowledge of mining allowed him to build a rather complex underground structure.
Skopinsky maniac Mokhov: At first they wanted to go home, they cried. Then they resigned themselves.
After graduation, Viktor Mokhov could not get a job in his specialty because all the mines in Skopin were closed by that time.
Mokhov got a job as a mechanic at Skopinskiy Avtoagregatniy Zavod (SAAZ Complect).
At work, Mokhov was praised and responded well. Hard-working, skillful Mokhov was the best fitter-sharpener of the plant, he joined the Communist Party.
Mokhov's personal life did not work out. He got married, but divorced his wife after 3 months of marriage. Despite his high growth and strong physique, Victor did not enjoy much success with women. Probably in his life were womens, but more short-term sexual relationships is not going down.
Accomplice Skopinsky maniac
Mokhov was surrounded by strange characters, one of such characters was Elena Badukina.
Elena Badukina is an active lesbian. By the time of the abduction of Martynova and Samokhina, she had been convicted 4 times. She received her first prison sentence at 15 years.
Elena Badukina positioned herself as a man, dressed like a man, behaved like a man, spoke in a rude voice, often using prison slang.
It is Badukina who will help Mokhov kidnap the girls, posing as a guy.
Badukina was introduced to Mokhov by her acquaintance, who said that Mokhov was her uncle.
Elena Badukina lived in Skopin and often went to Ryazan to see her mistress. This time Mokhov agreed to give Badukin a ride in exchange for Badukin's help in picking up the girls.
The abduction situation can be understood. At the wheel is an elderly, aged, driver who looks like a "bombila" (*) on a VAZ 2105, next to a young guy who hired this "bombila". Badukina – "Aleksey" offered to stop by a convenience store, treated the girls to a chocolate bar and offered to drink vodka.
(*)"Bombila" is a taxi driver without a license for the commercial transport of passengers. Until 2005-2007, and in some regions of Russia and later, drivers of private cars earned money by giving passengers a lift.
The first victim of the Skopinsky maniac
The first victim of the Skopinsky maniac Viktor Mokhov was 13-year-old Elena Malakhova.
Once, together with a friend, she came to visit Mokhov, where they drank alcohol.
Soon her friend left, and Elena Malakhova followed him home. But Mokhov caught up, hit the girl on the head with a heavy object and dragged her into an underground bunker.
Within 2 weeks Mokhov raped a 13-year-old girl, but a miracle happened – Mokhov forgot to lock the castle and the girl ran away.
She did not tell anyone about her imprisonment and did not write a statement to the police, fearing the condemnation of her neighbors. The town of Skopin is small, many people know each other.
Soon after the incident, Elena Malakhova left Skopin and returned there only many years later.
Mokhov characterized Elena Malakhova as "a girl of loose morals which at the age of 13 is a girl-everyone's fingerprints all over her."
Life in a bunker at the Skopinsky maniac
On September 30, 2000, two girls began a new life in an underground prison – the life of sex slaves.
Viktor Mokhov fed the girls, put an electric stove in the bunker on which they cooked their own food. Right there in the bunker, he had sex with the girls, in a small vestibule above the prison.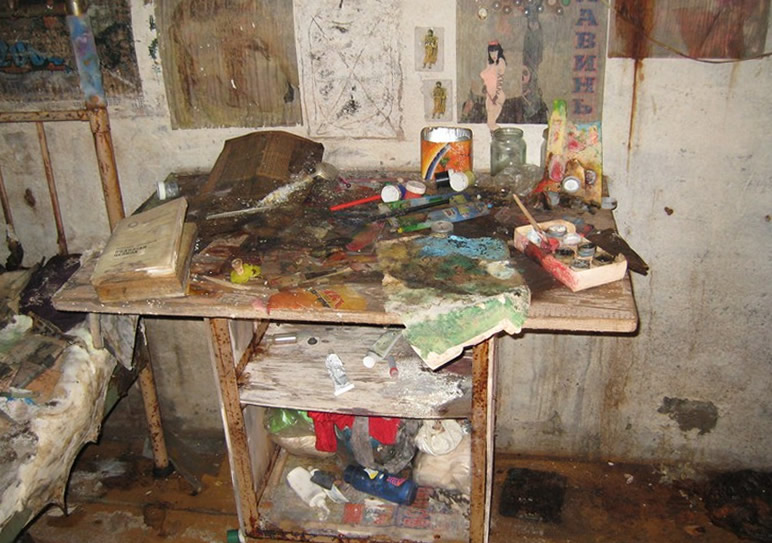 Sometimes Mokhov went down to the basement every day, sometimes every other day, sometimes he was gone for 2-3 days. But every time Mokhov came, he raped either Katya or Lena.
Mokhov opened the door to the casemate and shouted: "Whose turn is it today? Get out!" Then one of the girls got out into a small room-mine where Mokhov had sex with her.
If the girls refused Mokhov sex, he beat them with a rubber hose, starved them, turned off the light and the girls sat for days in the dark. One day he sprayed tear gas into the bunker.
Gradually, Mokhov managed to break the will of the girls, who resignedly accepted sexual harassment.
So that the girls would not be bored, Mokhov put a TV in the bunker, bought paints and allowed them to paint.
Most of all, the girls were afraid that something would happen to Mokhov and he would not come. Then nobody will, and they will die from starvation and dehydration in a stone bag
Katya Martynova loved to draw and, in order to somehow diversify the dull interior of the casemate, she drew characters from the cartoon "Well, Just You Wait!" – a hare and a wolf.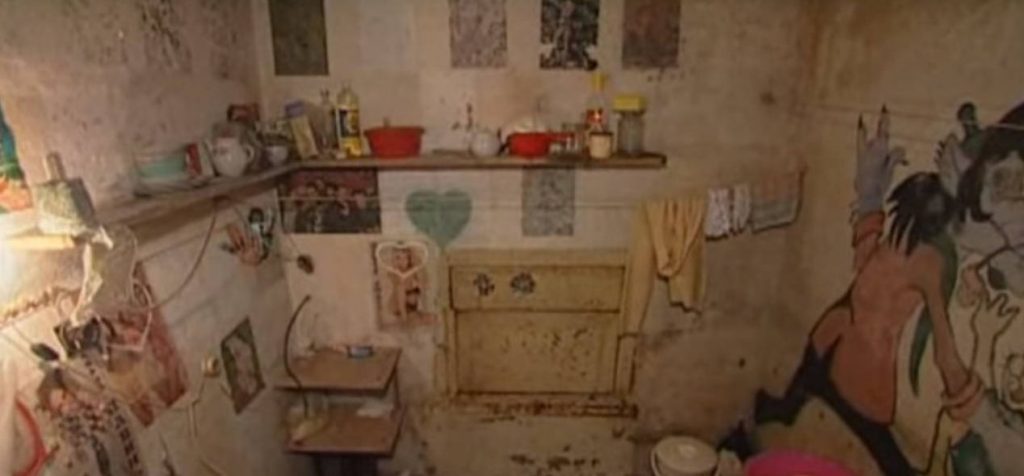 Mokhov brought several books of fiction to the captives. Later, other books, textbooks on English and midwifery appeared.
The fact is that Elena Samokhina became pregnant from Mokhov. Mokhov flatly refused to take Samokhin to the clinic and Katya Martynova had to give birth to her friend.
On November 6, 2001, a son was born to Lena Samokhina. The boy was given the name Vladislav.
Mokhov said that he would throw the baby. Then the girls wrote a note and hid it in the baby's diapers.
But Mokhov seemed to have foreseen everything. He unclothed the baby and found a note, which, of course, he destroyed. He did not tell the girls that he had found the note, but did say so much later when the girls lost hope.
Ekaterina Martynova: He was pleased with his prey
Soon, Elena Samokhina became pregnant again and on June 6, 2003 again gave birth to a boy, who was named Oleg.
And Mokhov threw this baby into an apartment building. Mokhov made sure that the baby was found and only then left the scene of the crime.
Sometimes Mokhov started talking with the girls about their murder. He said: "What should I do with you? Maybe I should kill you and bring new girls to your place? I found a place for a grave. Under the apple tree, it is very beautiful and quiet. "
For the first time Viktor Mokhov came to the attention of law enforcement agencies in 2003. Then there was operational information that a certain locksmith Viktor Mokhov was looking for a potent poison. However, the police considered it a slander, because why would a good guy need a potent poison?
But things might have turned out differently if Mokhov found the poison. Perhaps then no one ever knew where the two girls disappeared.
Ekaterina Martynova was Mokhov's favorite. He even began to take her out for a walk around the site near the house, though on a chain so that she would not run away.
Sometimes the maniac brought Martynova into the house and raped her there. At this time, Mokhov's mother was in the next room.
Mokhov gradually began to trust Martynova, believing that girls will definitely broken and this was his fatal mistake.
Tenant
In the spring of 2004, Mokhov got a tenant. Alena, a student at the Skopinsky Medical School, rented a room from Mokhov.
Mokhov decided to kidnap her to make her a new sex slave.
To implement his plan, in order to gain confidence in Alena, Mokhov took Martynova with him and introduced her as his niece.
Mokhov wanted to treat the tenant with ice cream, on which he poured powder with sleeping pills on top.
Samokhina and Martynova wrote a note in which they said that Mokhov was holding them in the basement, beating and raping them. For more convincing they indicated in a note their names, that would become a key point in the search for the girls.
Katya Martynova hid the note in her hair, and when they arrived at Mokhov's apartment, she imperceptibly put the note in a cassette case, pretending to be interested in music.
However, Mokhov's plan failed, the sleeping pills in the ice cream did not work, the girl did not lose consciousness. Then Mokhov with Martynova returned to the garage, where he again put Martynova in the bunker.
The girls did not know what would happen to the note and what would be the reaction of those who found it.
Victor is not my uncle. He has been keeping us in the basement since September 2000. He rapes and beats us. He can kill us and you. Take the note to the police
But the note was not found. Soon the student left Skopin to her home in Novomichurinsk and only there she accidentally discovered a note.
Then the former tenant Mokhova told her friend Anna about the found note. It was thanks to Anna that the victims of the Skopinsky maniac were released.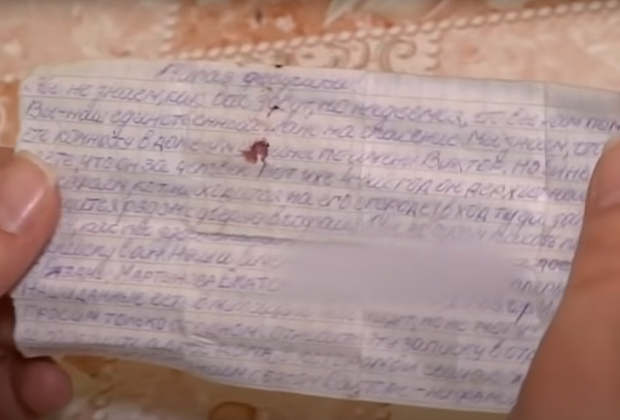 By happy coincidence Anna's husband worked in the police. By that time, Elena Samokhina and Ekaterina Martynova were on the federal wanted list. All the police in the country were looking for girls.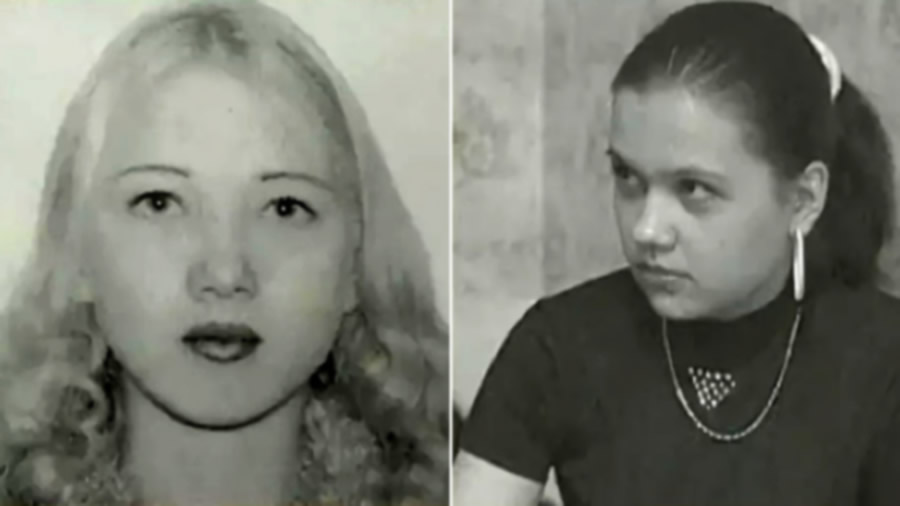 Anna's husband checked the database of the missing, where he was surprised to find that the girls, whose names were indicated in the note, had been wanted for more than 3 years.
Search, arrest, trial
When the Skopin police received information that a certain Viktor Mokhov was holding captives, Mokhov was summoned for interrogation. Mokhov denied everything, a search was carried out in his apartment and country house, which did not bring any results.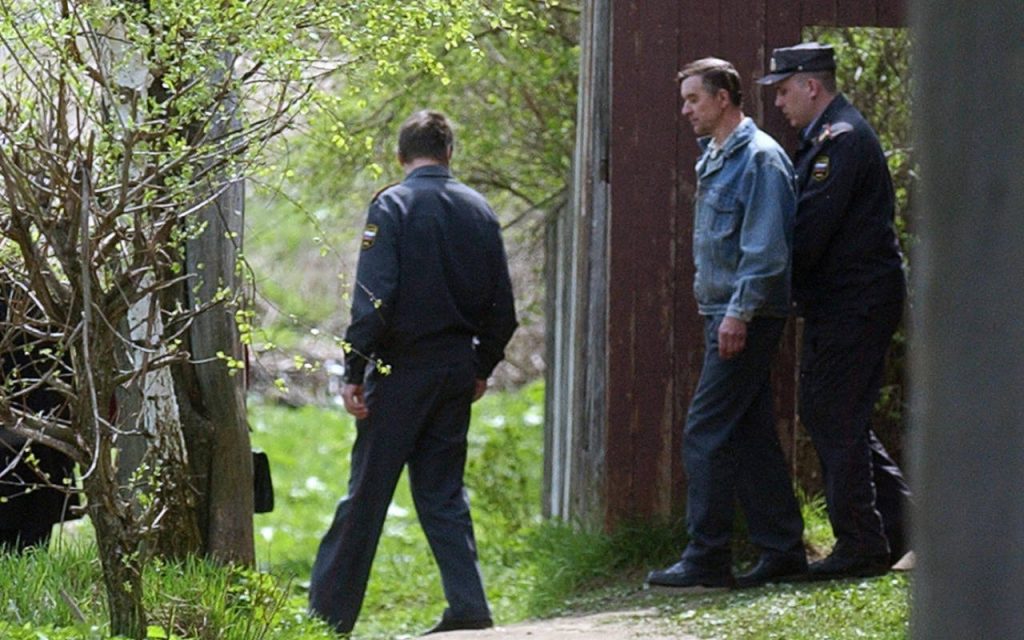 The police thoroughly searched Mokhov's house and garage, since the note handed over by the girls said that the underground prison was located under the garage.
Mokhov did not confess, then the investigators went for a trick.
Knowing the methods of the Russian police, it is quite possible that Mokhov was tortured to confess. If the investigator is sure that the perpetrator is hiding something, the police will go to any lengths to get him to speak. This is the reality.
The investigator said they were sure he was hiding the girls in the basement under the garage. He told Mokhov that the investigators would bring a bulldozer, demolish the garage and start digging.
Then Mokhov felt sorry for the garage, which he built with his own hands, and he told how to find the disguised entrance to the bunker.
The task force immediately arrived at Mokhov's house and found a disguised entrance. At the back of the garage was a hidden door with magnets. It was impossible to find her without knowing the exact location.
Sex slaves were released from captivity after 3 years 7 months 4 days and 15 hours.
By the time of her release, Elena Samokhina was 8 months pregnant. Due to complications, she had to have an artificial birth. The child (girl) was born dead.
Viktor Mokhov was sent for a psychological examination, which found him sane.
Viktor Mokhov was sentenced by the Skopinsky District Court to 17 years for kidnapping, rape and sexual acts with minors. He was surprised by such a harsh sentence, because, as he believes, he did not kill anyone, but only kidnapped and raped for several years.
His accomplice, Elena Badukina "Aleksey", was sentenced to 5.5 years in prison.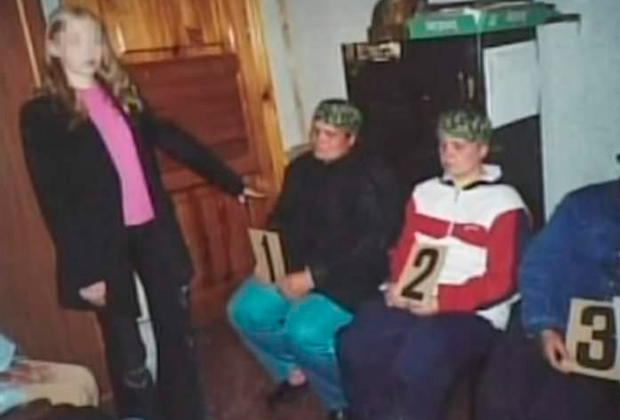 Was Mokhov a pedophile? Most probably not. If older girls met on his way, they would have faced the same fate as Lena Samoilova and Katya Martynova.
Participants history
Elena Malakhova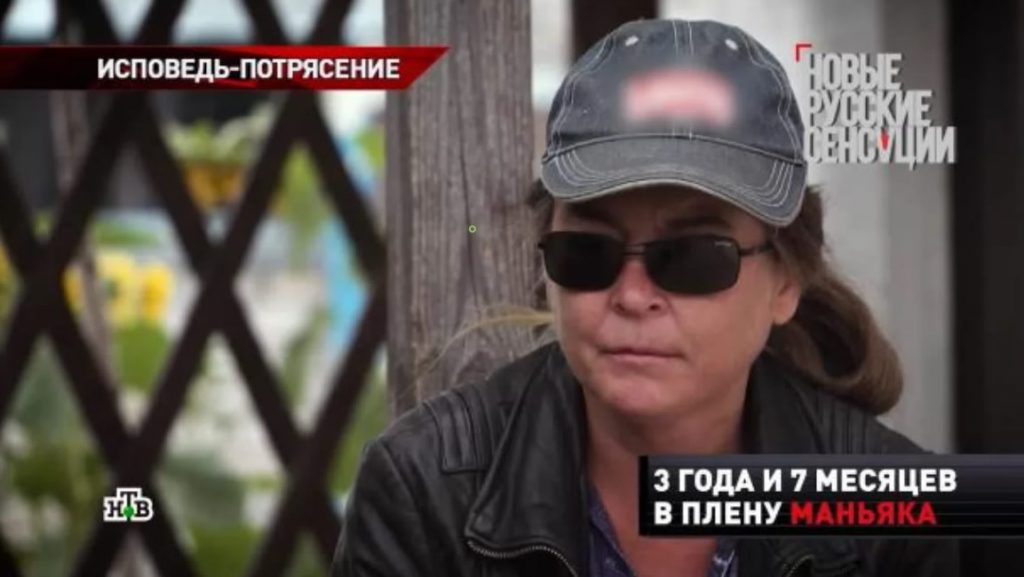 Elena Malakhova became an alcoholic. In all his neschatyah she blames Mokhov and those 2 weeks I spent in his underground prison. Elena Malakhova gave a short interview to the NTV television company.
Ekaterina Martynova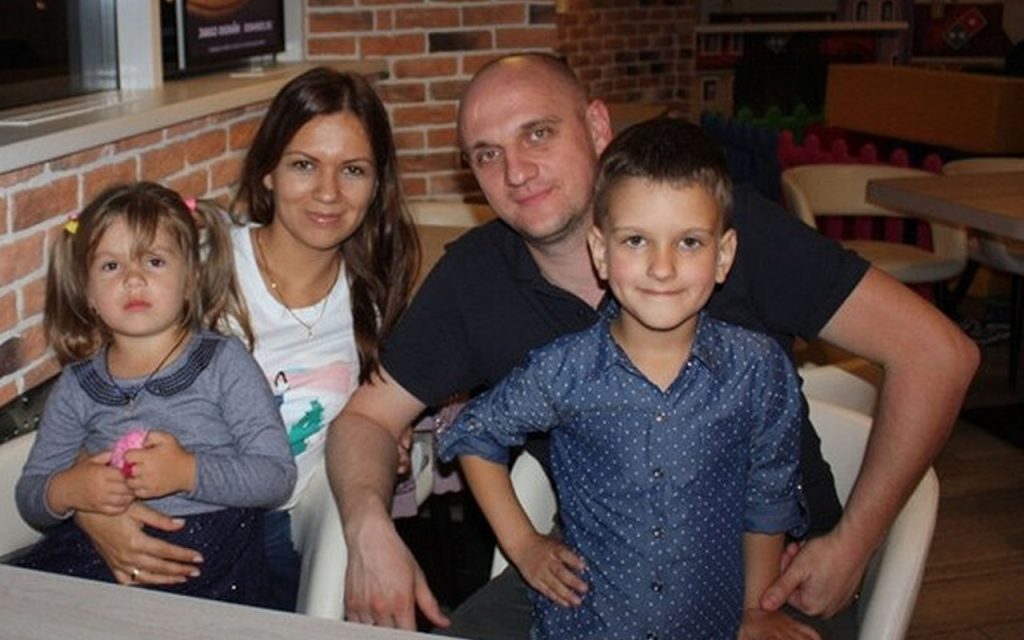 Ekaterina Martynova got married, then divorced and in 2018 she got married a second time. She has two children. In 2017, she wrote a book about her imprisonment, Confessions of a Dungeon Prisoner. Martynova willingly gives interviews about what happened in the maniac's bunker, she is going to organize a fund to help victims of violence.
Elena Samokhina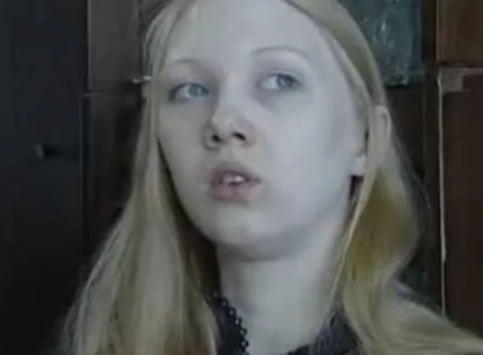 Elena Samokhina got married, then divorced. No children. Teaches English. She is dating a young man and is likely to remarry soon. She does not see children born to Viktor Mokhov. Unlike Ekaterina Martynova, Elena Samokhina is reluctant to communicate with the press.
Russian media announced a real hunt for Samokhina. The woman is being persecuted by journalists, they come to her house, they question the neighbors.
For participation in the talk show, one of the Russian TV channels offered a fee of 200,000 rubles ($ 2,600), but Elena refused.
Children of Viktor Mokhov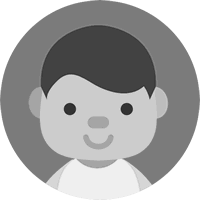 Try to spend 3 years in an underground bunker where you are raped every day. To condemn the mother of the children of the Skopinsky maniac is the height of hypocrisy.
The children of Vladislav and Oleg, born in 2001 and 2003, were adopted. Elena Samokhina, the biological mother of the children of the Skopinsky maniac, does not want to see the children, to search for them. She believes that no one has the right to blame her for this. After leaving the prison, Mokhov, the father of two children born to a sex slave, said that he wanted to find them.
He loves his children.
Elena Badukina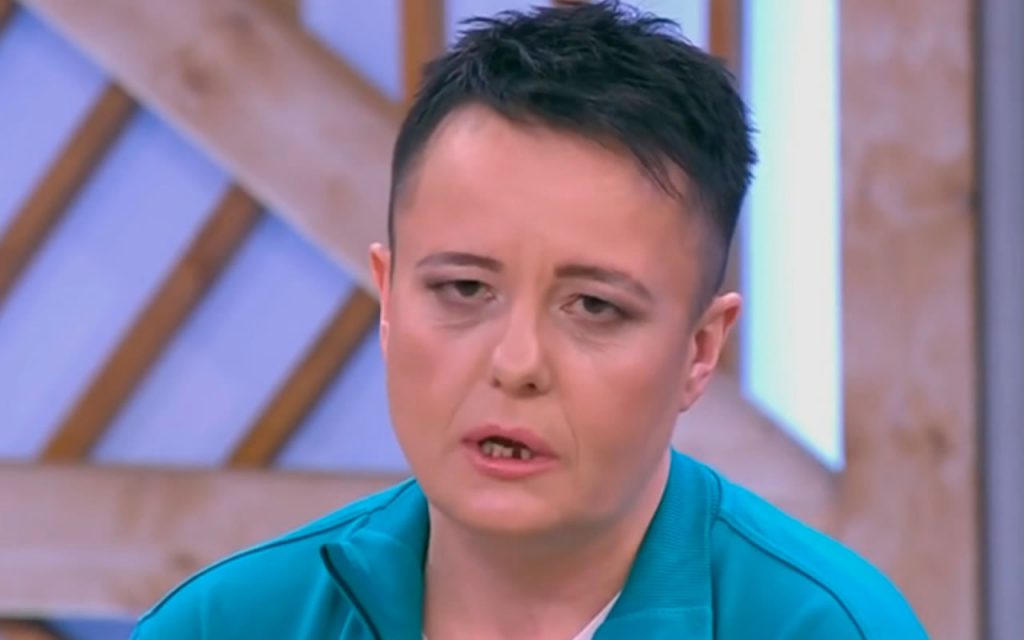 Elena Badukina has served her prison sentence, does not like talking to the press and leads a secluded life. Works as a taxi driver.
Elena Badukina took part in a TV show twice.
2017, when she took part in the TV show "Actually" where she claimed that she did not participate in Mokhov's crimes and that she was actually slandered.
Show experts and criminologists argue that Elena Badukina was not sincere.
In 2017, Mokhov wrote a letter to Ekaterina Martynova, which she destroyed without reading the contents.
Mokhov also wrote a letter to Elena Badukina, in which he secretly formulated a form of blackmail, hinting that the investigation did not know some details.
Alena and Anna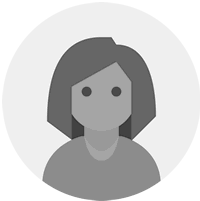 Alena and Anna, the girls, thanks to whom the Skopinsky maniac was arrested and his victims were released, were witnesses in the criminal case. They do not give interviews and do not contact the press.
Perhaps these names are fictitious. The true names and surnames of the exposer of the Skopinsky maniac are hidden in the interests of witnesses.
Alice Mokhova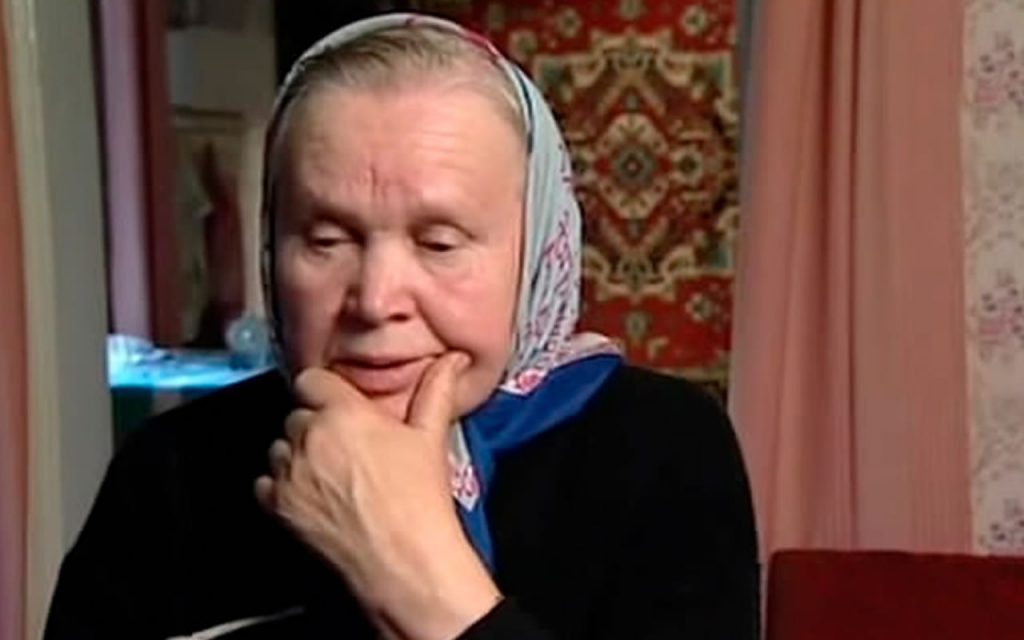 Alice Mokhov, mother Skopinsky maniac, died in 2014, she was about 90 years old.
Shortly before her death, a tenant named Boris appeared in her house, who introduced himself as a distant relative of Mokhov. According to rumors, Boris is one of Mokhov's former cellmates who was released from prison
Boris looked after the elderly mother of the Skopinsky maniac and helped with the housework
.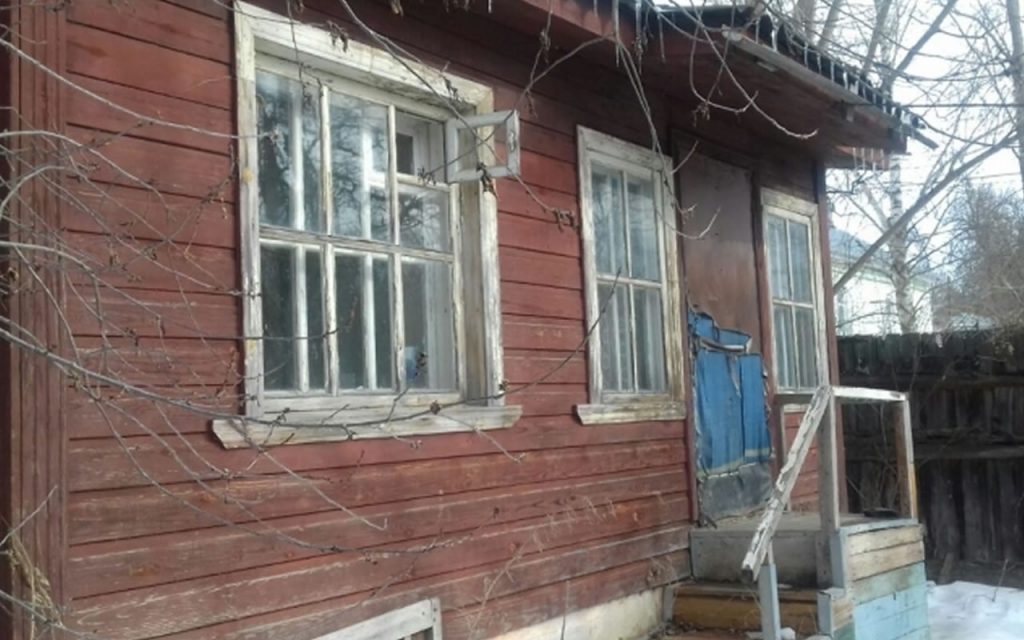 Boris flooded the bunker in which Mokhov kept his sex slaves.
Once Alice Mokhova confessed to her neighbors that Viktor drank her sleeping pills so that she would not hear what he was doing.
Sometimes Mokhov brought Ekaterina Martynova to his room in the house and raped her there. Mokhov's mother at that time was in the next room.
Victor Mokhov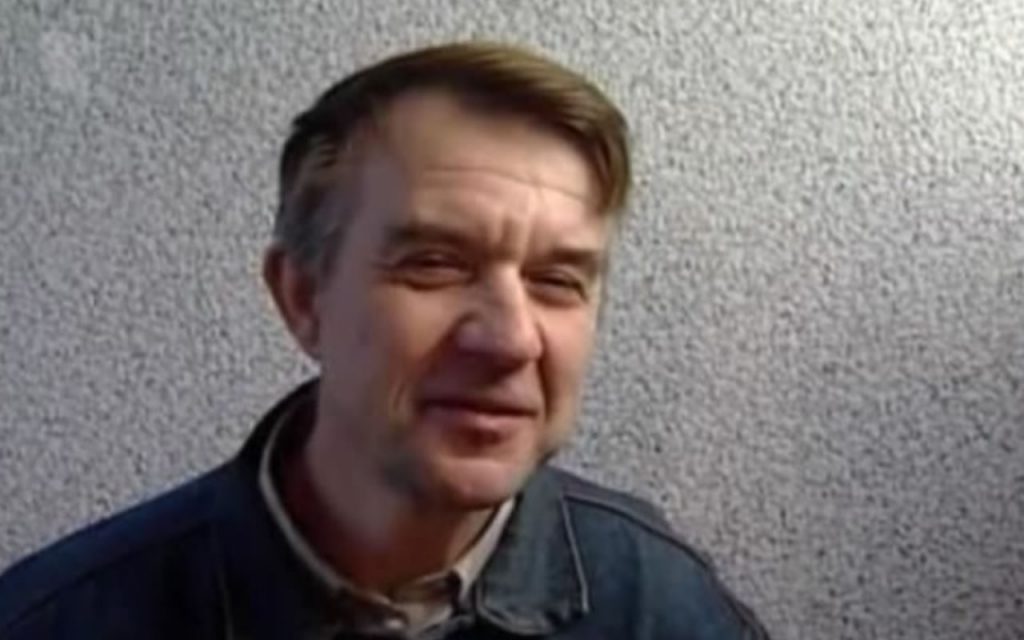 Viktor Mokhov, the "Skopinsky maniac", served 16 years and 10 months in prison. On March 3, 2021, he was released from the Saratov prison, where he was serving his sentence. Police surveillance has been established for Mokhov; he is forbidden to visit large gatherings of people and leave the city without permission. 2 times a month, he must report to the police department at his place of residence.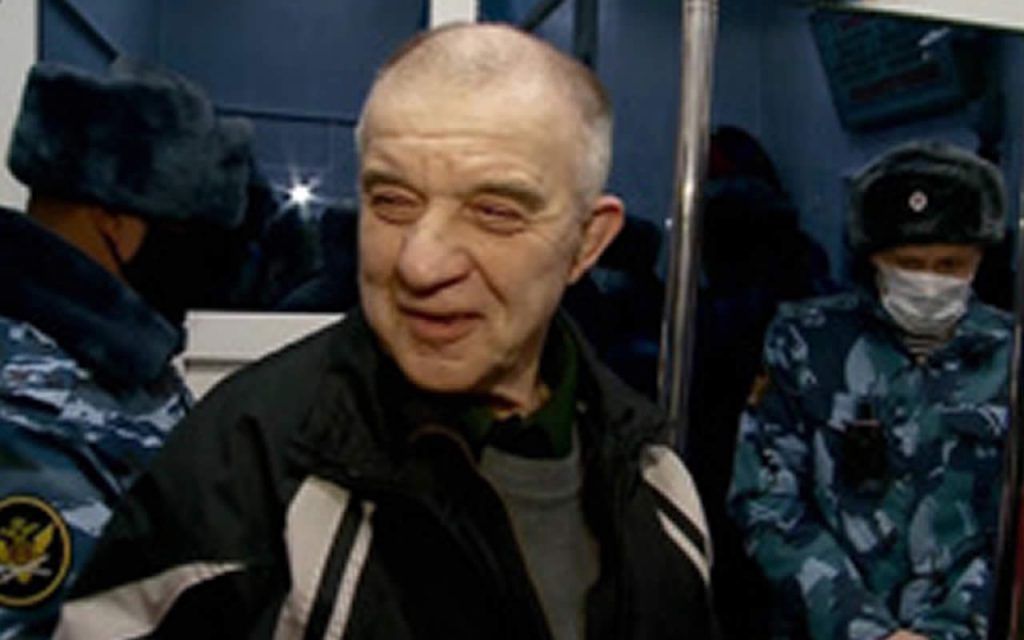 Viktor Mokhov gave an exclusive interview to journalists, in which he regrets what he had done. Going to get married.
Editorial opinion
When the material was being prepared, we asked ourselves the question – why? Why did Viktor Mokhov build a bunker and keep sex slaves there? Ok, the man was unlucky in his personal life, he had little sex.
You need to understand the life of the Russian hinterland, where the choice of women is not great, but in any case, you can satisfy your sexual needs with prostitutes. Just for economic reasons, it is cheaper to rent a prostitute once a week than to build an underground bunker for 3 years.
Therefore, our conclusion is unequivocal – Viktor Mokhov is a sexual maniac.