In the Moscow Multifunctional Service Center, an inadequate man shot 6 people, including a 10-year-old girl who died from her injuries.
A 45-year-old former military man Sergei Glazov (in the video he is in an orange jacket) opened fire at the Zhilishchnik State Budgetary Institution, which was located in the building of the Ryazansky International Financial Center.
While in the MFC building, the man refused to wear a medical mask.
During the ensuing conflict, Glazov opened fire on employees and visitors from the ISSCM22 Austria pistol converted for firing live ammunition, which soon jammed, which saved the lives of other citizens.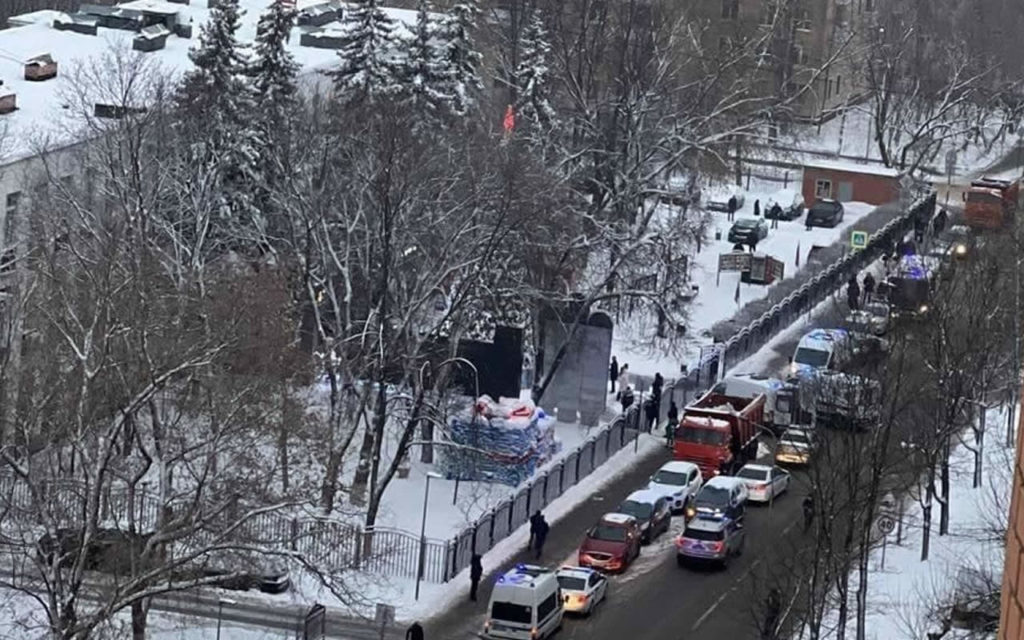 The killer was detained by a police officer from the migration service. He said that Glazov was armed with a pistol and a knife.
All the victims were taken to hospitals. Two of them died, including a 10-year-old girl.
It is reported that Glazov testifies and talks about an international conspiracy.
UPD:
The investigation believes that Sergei Glazov was planning a crime.
The shooter had all his savings with him: 27,000 euros, 10,000 dollars, 20,000 rubles in bills of various denominations. During the search, nothing was found in the apartment, which means that he was not going to return home.
At the scene of the incident, they found an ISSCM22 Austria pistol, almost 30 cartridges, two bullet fragments, five spent cartridges, three gas canisters, a bag with things, a bicycle, money, screwdrivers and more.
Glazov confirmed the information that he started shooting because of his refusal to wear a mask. "I came to get a passport, but they actually refused to issue me, they began to demand to put on a mask, but I did not want to wear it, I do not believe in these sanitary rules. I shot at those people who believe in the Coronavirus. "
Based on the results of the testimony, Sergei Glazov was assigned a psychiatric examination.
Moscow, Russia.