In December 2018, Louisa Vesterager Jespersen of Denmark and Maren Ueland of Norway were brutally executed by ISIS terrorists in Morocco.
The girls went to Morocco to conquer the highest mountain in the Atlas Mountains, Mount Toubkal.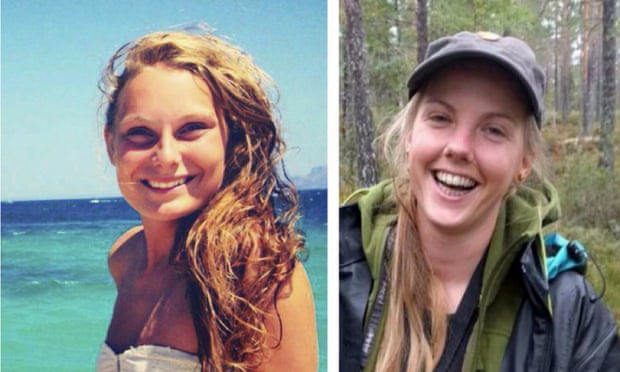 But 24-year-old Louise and 28-year-old Maren did not reach the mountain. On the way, they were attacked by ISIS terrorists and cut off their heads. We are publishing a video of the execution of female students, which ISIS supporters have posted on social networks.
The video is not of the best quality, but you can appreciate the horror of what is happening – a young woman is beheaded with a huge knife and she screams and wheezes in her death throes.
This murder caused a huge public outcry both in Morocco and in other countries.
The criminal case was supervised by the Attorney General of Morocco.
The killers were soon found. The same was disclosed a major cell of terrorists. In total, more than 20 people were in the dock.
Three assassins, Abdessamad Ejjoud, Rachid Afatti and Younes Ouaziyad, were sentenced to death.